Spurway Ventures Sdn Bhd was formed in 1990. The primary activity of the Company was to manufacture cleaning & sanitizing chemicals of the institutional and industrial environment.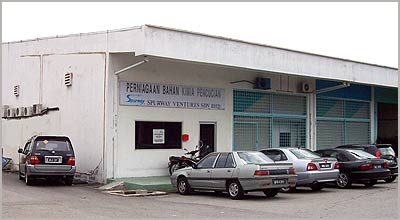 Our customers come from a parade of prestigious hotels, clubs, hospitals, food factories, launderettes and household as well. They adopt a common heritage of uncompromising standard of service towards their patrons.

Service forms the core of our Company's selling proposition. We develop a team of cohesive and committed personnel to meet the discerning service and demands of the clients.

Our Vision – Spurway Ventures Sdn Bhd aspires to be recognized as a Responsible Corporate Citizen in its pursuit of keeping and preserving the environment clean and pleasant for the benefit of mankind.
"At Spurway, we sell you a business partnership. This partnership is a unique blend of product excellence, consistency of quality and our extraordinary brand of service. The end result - Total Reliability"